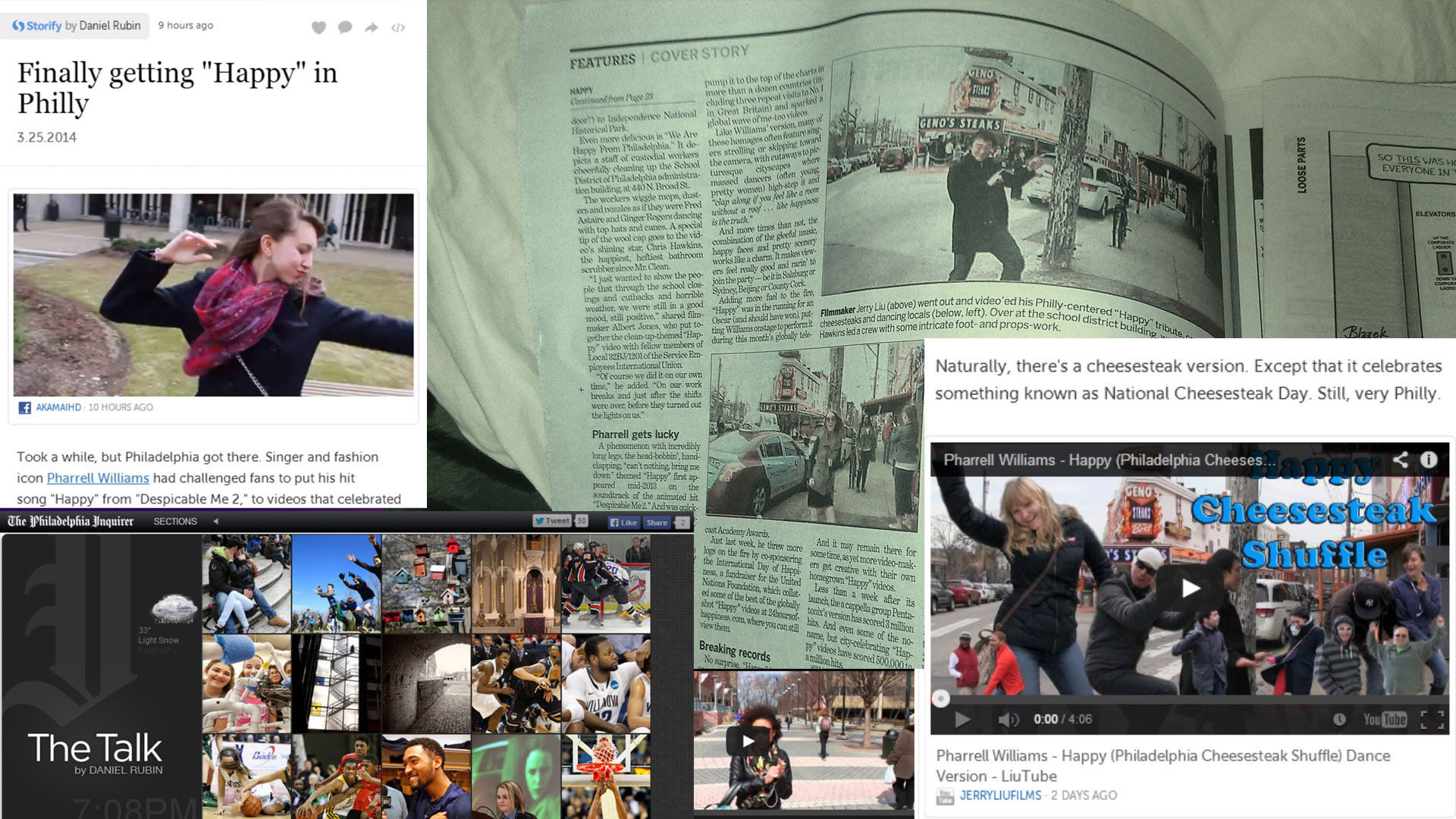 Philadelphia Inquirer
Philadelphia Dot Com
Happy Dance Video made it on Philly.com, one of Philadelphia's biggest online and print circulations.
Featured on Daily Mail
Was the number one search engine result for University of Pennsylvania for one day in 2016.
Aspiring Hollywood: Jerry Liu Interview
Jerry on popular web show explaining social media strategy
Dating Blog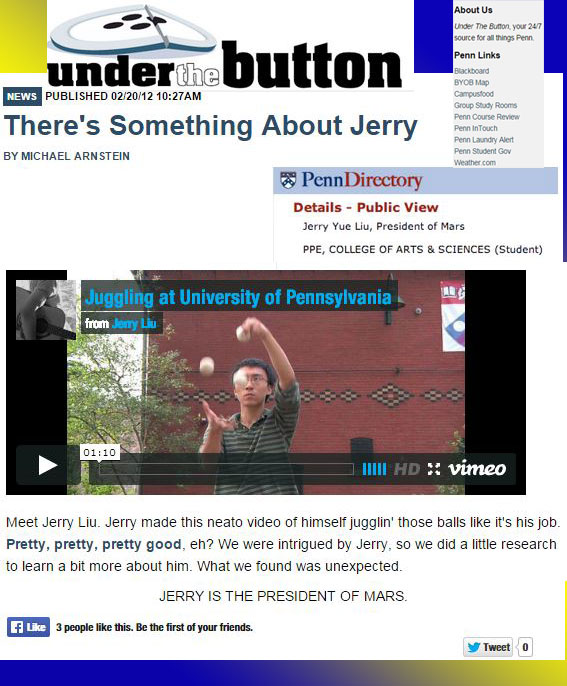 College Gossip Blog
In 2012, a juggling video got into University of Pennsylvania's gossip column.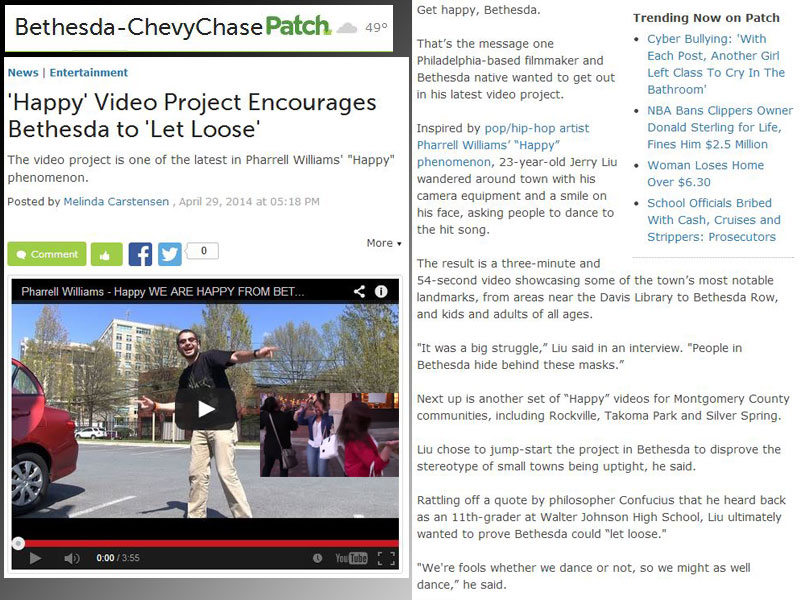 Bethesda Patch
Happy dance video featured in Bethesda Patch Magazine.
Bethesda Beat
Hometown Happy video featured in Bethesda Magazine.
Chelsea Williams
Chelsea Williams is a singer-songwriter who now plays the lead on Broadway's Mama Mia. In 2013, JerryLiuFilms featured her music in the Asking for Kisses video, and she featured the video on her website.
College Gossip site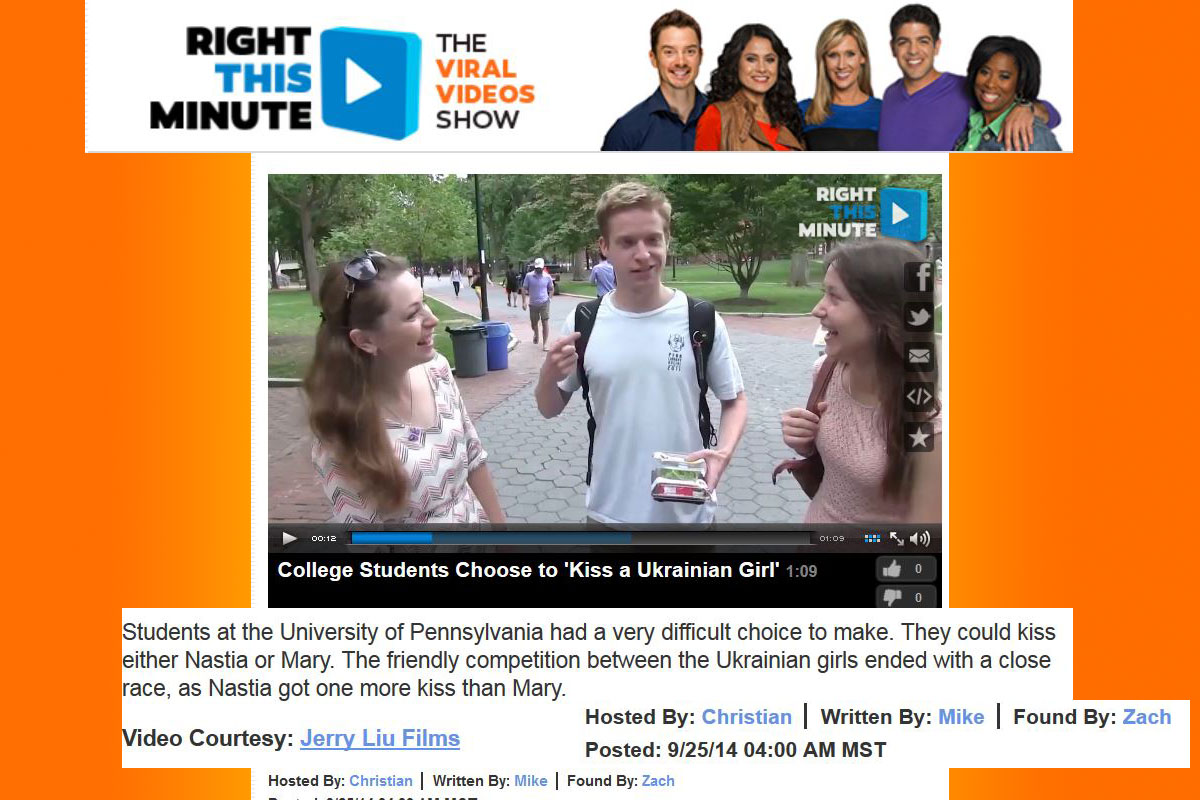 Right This Minute
College Gossip Site Again
Retweeted by Adult Film Actor
After her Nailin' Paylin movies, she's probably the number one adult film actor.
Spexy And He Knows It
A glasses lover site featured me in 2013.
Featured on Taiwanese Site
Video Posted By MMA Fighter Cat Zingano!
Cat Zingano liked our commentary breakdowns for a TFC fight!
Urijah Faber Loved Our TFC Commentary Video
Urijah Faber, MMA fighter, loved our fight commentary!