Recognition for TV contribution
I contributed footage for Joseph Gordon-Levitt's "HitRECord on TV" season one, episode two: On Fantasy. This was a little recognition. It was an honor to be part of such a wonderful series on Pivot TV.
Former Coworker/Friend
Scott, whom I worked together with at Network of One.

Very touching comment
It's people like this who keep me going with my endeavors!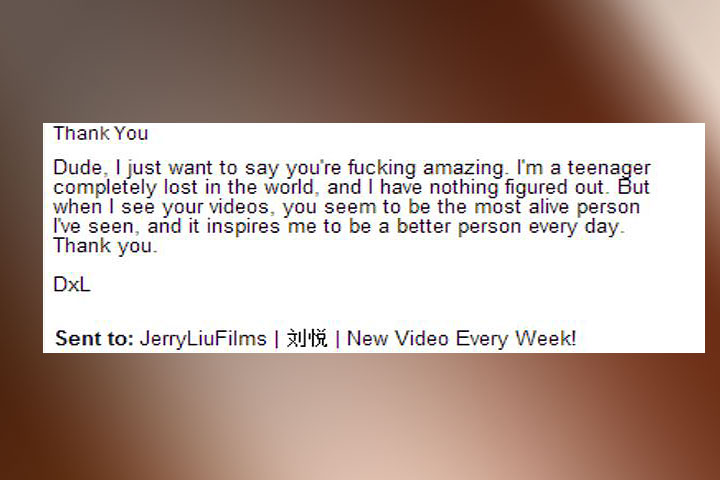 Message from fan
Great words of encouragement
Guest on show
He guested on one of my videos. Great guy from Australia.
Wing Girls
Funniest YouTube duo watches my video.
Fans Enjoying My Commentary
People enjoy my sense of humor
He loves it!
Former Coworker From Bytedance
She's one of the best UI/UX designers I know.
Talked to his mom
He wanted his mom to know about my video!
Best use of profanity
He couldn't express his love without profanity ;)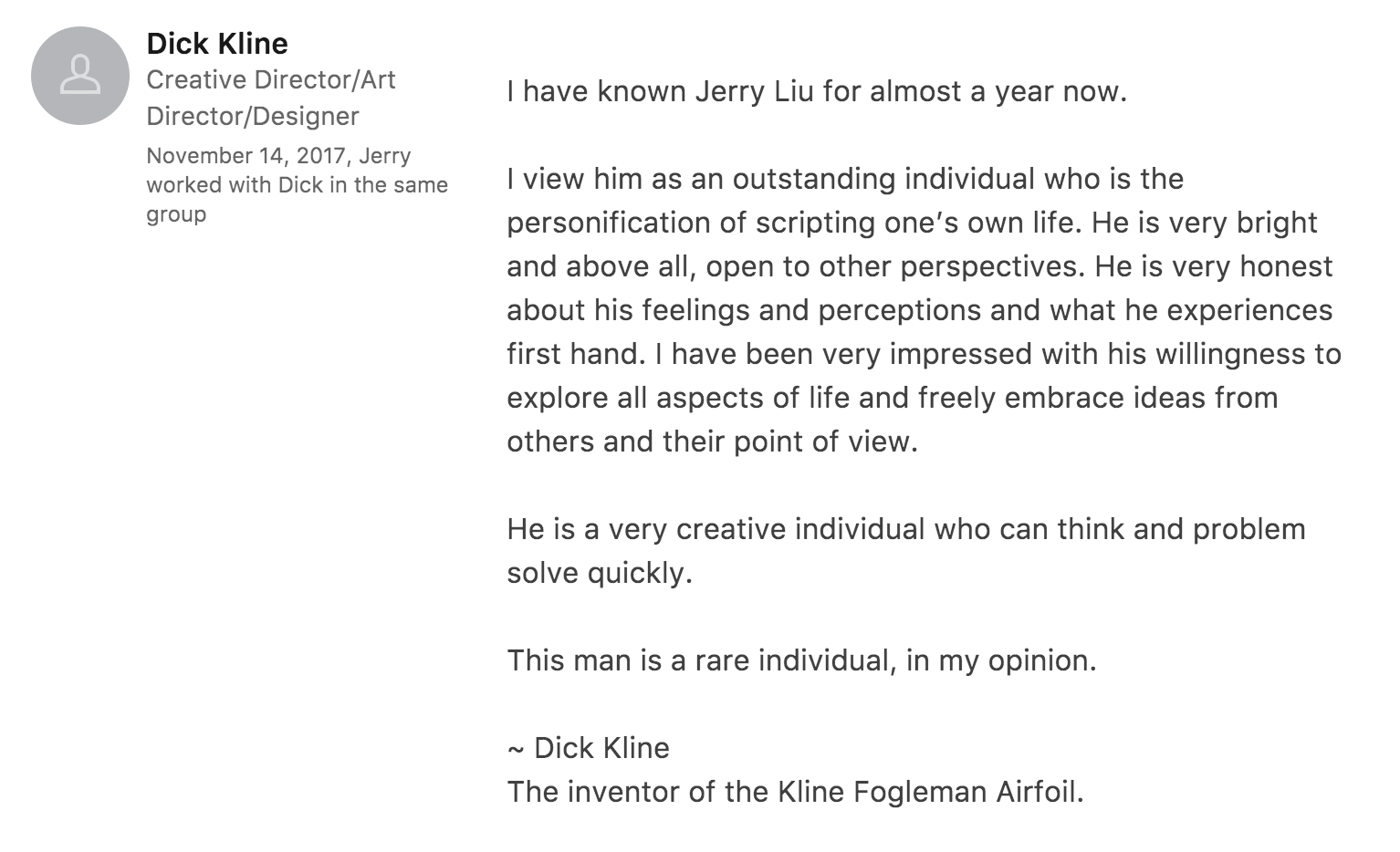 Inventor Dick Kline
The inventor of the Kline-Fogleman Airfoil is my personal friend.
Causing insomnia
My videos are so entertaining that he refuses to sleep!
Causing Death
Helping introverts cope
It's okay to be quiet. It's okay to be silent! It's okay to process.
Helping People When I Can
What I've learned from life, I try to give back.
He's likes the intellectual videos
Giving people a place to ponder.
Explaining Things
Trying to put on the teacher hat ;)
Inspired some thinking
They loved the guest I interviewed
The guest I interviewed got a lot of great reception.
Inspired By Him
He gets inspired by me, but I get inspired by him too.